---
Wilshire Book Company Lives On
in the Life-Affirming Tradition
of its Founder
...under the management of his wife, Marcia Powers,
who worked by his side for over 25 years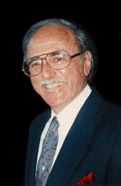 MELVIN POWERS
1922-2013

An extraordinary man whose creativity knew no limits, Melvin Powers accomplished more than most people even dream of. Again and again he rose to the top of the field in new endeavors. As a publisher he found and made famous many books now considered classics in the self–improvement category, including Think and Grow Rich by Napoleon Hill, Psycho-Cybernetics by Maxwell Maltz, M.D., The Magic of Thinking Big by David Schwartz, Ph.D., A Guide to Rational Living by Albert Ellis, Ph.D. and Robert H. Harper Ph.D., and Three Magic Words by U.S. Andersen.

His innovative marketing made him a legendary mail order pioneer, and of the many successful books he wrote, How to Get Rich in Mail Order became the bible of the industry. He became a well-known expert on hypnotism when it was in its infancy and wrote books on the subject that also became highly acclaimed classics. Eager to make books with powerful messages easily affordable and widely available, he chose to publish them in softcover.

Excited by new creative challenges, he wrote songs with Tommy Boyce (songwriter for the Monkees) that charted on Billboard and earned them an ASCAP award. He produced and sold an album to Capitol Records, produced infomercials, bred and raced champion Arabian horses—which led to his being the first to publish paperback horse books. And on and on it goes…

Melvin Powers was widely known for giving freely and joyfully of himself, his time, his energy, and his know-how and experience. His phone and door were always open. Often called the man with the Midas touch, he shared the nuts and bolts of how to succeed in any endeavor, and offered help in following his own proven step-by-step blueprint for success. Meeting him, talking to him, attending his classes, reading his books were a turning point in many people's lives.

Over the years, he received a steady stream of phone calls, letters, and emails—some people even came long distances to see him in person—all to thank him. They filled him in on their lives and told him how often they had recalled his encouraging words and advice as they built their careers, and how instrumental he had been to their success. Many recalled the exact words he had said or written years before that had changed everything for them. Each person's story was deeply gratifying to him.

World-renowned musicians and celebrities also came to meet The Melvin Powers. They talked about his books and their lives. They played the piano and guitar he kept in his office, and they sang. Some came back for more of his down-to-earth words of wisdom. He kept their visits private and never betrayed a confidence.

He was a living example of the philosophy he wrote, published, and taught. His unique perspective inspired hope and gave people confidence in their ability to achieve most anything they set out to do. It's a philosophy that lives on in millions of books and in untold numbers of people's memories and hearts.

As a tribute to Melvin Powers, please share your own stories, memories, and comments about how your life was touched by this beloved role model and mentor, and by the uplifting books he published. Click here.
Melvin Powers publishes books. Not just any kind of books, but special interest books. Books about bridge, chess, pets, sports and hobbies. But his Wilshire Book Company is best known for its line of self-help and inspirational books. The world headquarters for Wilshire Book Company is located in an attractive office/warehouse building in Chatsworth.

This Remarkable Book Helped Me Make Millions.
It Can Do the Same for You! – Melvin Powers
Wilshire Books is pleased to be publishing the original, unabridged, classic edition of the world famous book Think and Grow Rich by Napoleon Hill – just as he wrote it in 1937. It has been an international bestseller for many years, selling millions of copies in its various editions. Click here for more info. Also available in an Original Unabridged Audio 12 CD version.
| | |
| --- | --- |
| | Our Horse Lovers' Library contains 30 titles devoted to all aspects of horse training, riding, medicine and maintenance. Whether you are a beginner or an experienced horseman you will find invaluable information on the American quarter horse, horse selection, horse schooling, western riding, equitation, dressage, the driving horse, ponies, first aid for horses, the problem horse, horseshoeing, bridles and bits, stable management, horse psychology and much more. Click here for more info. |
---